Flare and Vent Systems
Flare Systems
ProMax allows the user to design and troubleshoot vent systems, regardless of whether they are high or low pressure. From PSV to the flare tip, flare systems can be easily built and analyzed in ProMax.
Evaluate:
Safety Valve Size and Backpressure
Header Piping Diameter
Pressure losses through System
Seal Drum Size and Pressure Drop
API-521 Flare Tip Calculations
Thermal Radiation and Noise
Supplemental Fuel Needs
Flare Height and Placement
Mach Number
Air Requirements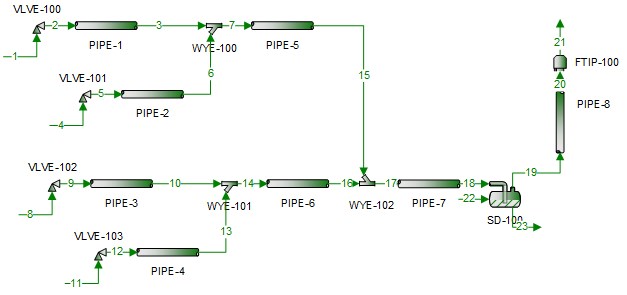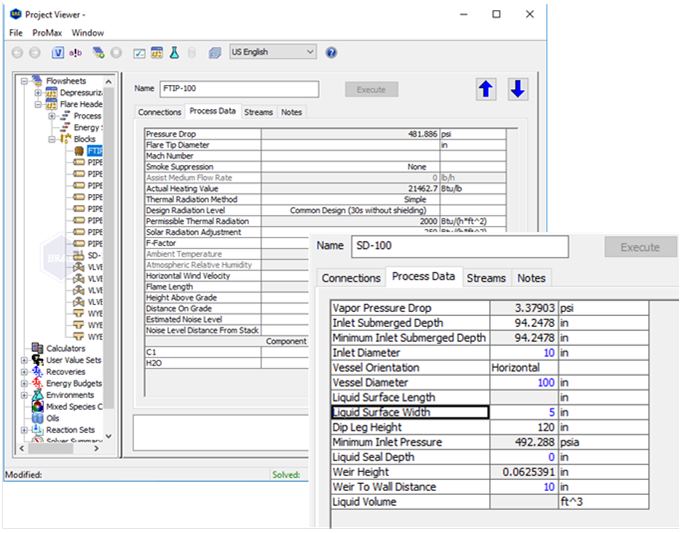 Vent Systems
Very low pressure systems can be modeled as well, including vent lines from atmospheric tanks. The ProMax OOOOa Vent Assessment ToolTM allows for fast, efficient design and validation of these systems.
Input Number of Tanks and Configuration
Calculate Flash Vapors in Battery
Determine Nodal Pressures
Include All Lines and Fittings
Use Specialized Low Pressure Flow Correlations
Modify Configuration to Ensure OOOOa Compliance
Determine System Capacity
Calculate Back Pressure on Every Tank